Etchessera is an expansion of the centuries old game of chess.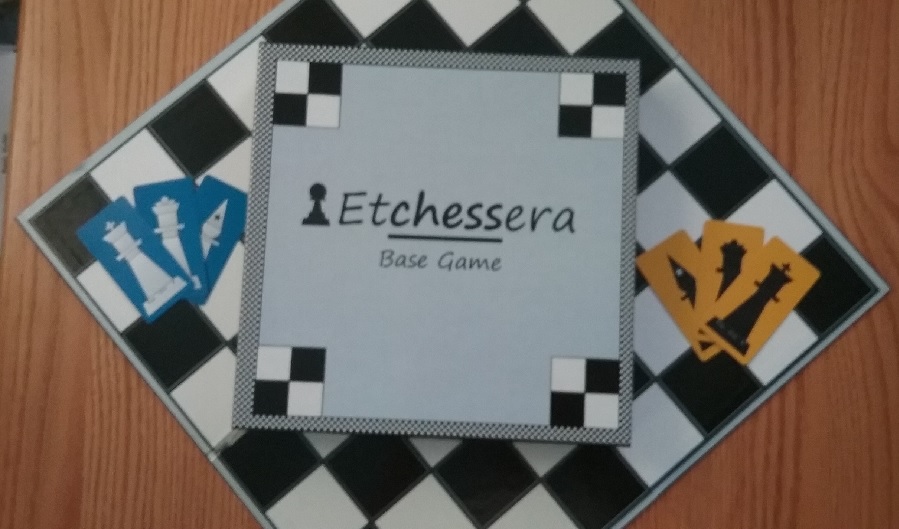 In this modern version, a handful of new pieces have been added. New pieces include a Wizard that can pass through the edge of the board, a Cannon that randomly destroys a piece in front of it, and a Guard that follows the King. This game is entirely draftable, in that you can choose which pieces you want to use. All of the pieces are balanced so that any of the thousands of possible armies are similarly matched with the classic chess army.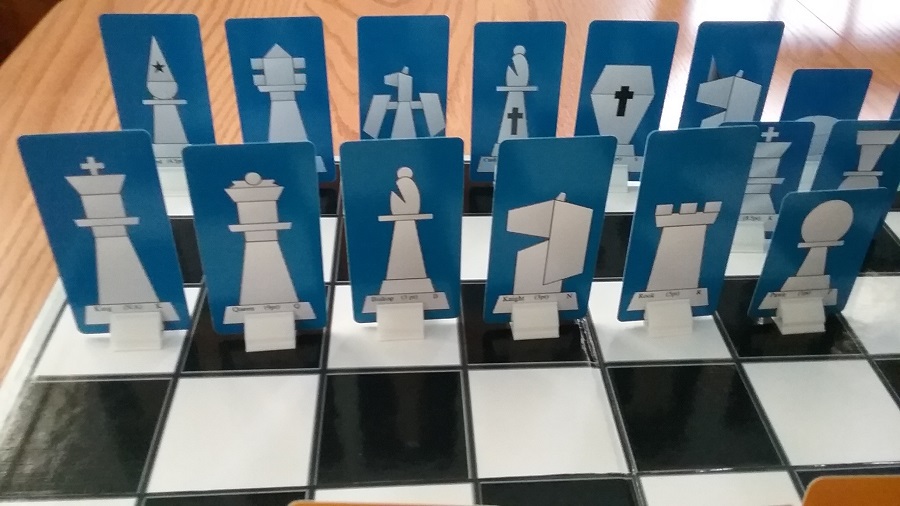 All pieces come in the form of cards that can be placed on stands. The base game includes all of the classic pieces from original chess and checkers as well as 9 additional new pieces. Reminder cards for each of the new pieces are also included.